The American car manufacturer Local Motors will manufacture an electric car with a 3D printer. The designs already look very futuristic.
Local Motors into a so-called "micro-manufacturer". Simply put, it builds unique cars based on feedback from an online community of fans who co-develop and refine the vehicles. Fans can even help with the making with their own hands in the US states of Arizona, Nevada and Tennessee.
However, building cars is expensive because it involves steel and expensive machinery. Local Motors wants to change that by printing cars largely in 3D.
Local Motors held a competition to design the first car from the 3D printer. More than 200 registered participants. The winner is the Italian Michele Anoé with the Strati (see above), an anthracite gray buggy with futuristic lines.
Local Motors will print the electric car live at the International Manufacturing Technology Show, to be held in Chicago in September. However, the other models that made it to the final round also look great. The Supernova, for example, an orange car that looks like an old-school Formula 1 car. Or the Batmobile-inspired Aeroblade (below).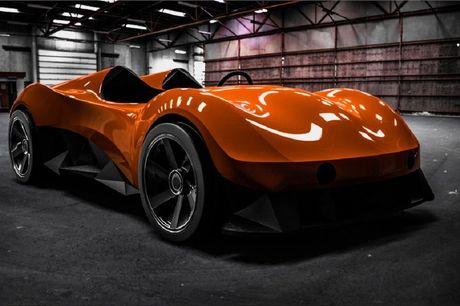 The post 3D Printer Car Seems To Have Moved Away From Star Trek appeared first on Knack.